Team Etymon
Meet the Word Geeks behind Singapore's copywriting agency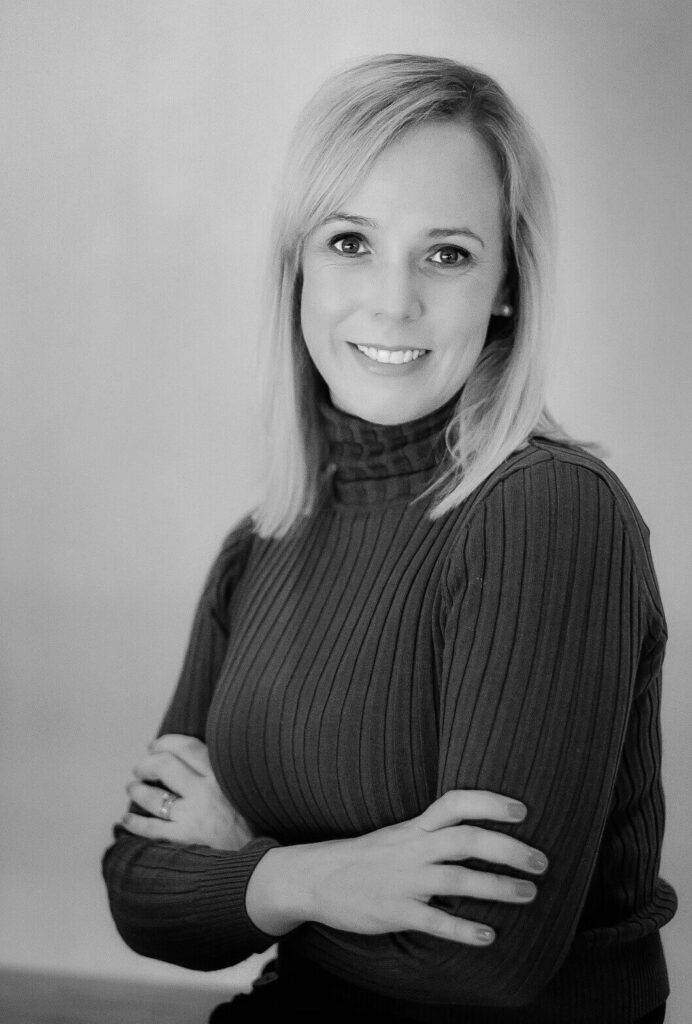 Nicole Iman
Founder, Chief Editor, Content Strategist & Managing Director
Nicole is a creative director and communication strategist with 17 years of experience in marketing and business development. She also holds a Masters of Business from RMIT Australia and has lived in Singapore since 2008.
Nicole has worked with data scientists, engineers, product development teams, founders, and C-suite executives from Singapore and all over the globe to write content that impacts bottom lines. Combined with her years as a freelance copywriter, Nicole has provided technical writing and SEO writing services for publications and businesses including the likes of CNBC, Huawei, and Toyota.
Prior to starting Etymon, Nicole served 3-years as a Regional Strategic Planner for a leading Japanese advertising agency where she frequently travelled to Southeast Asia to manage remote teams and agencies. Nicole left that role in 2015 to pursue a passion for words, before deciding to convert her steady stream of freelance copywriting gigs into a registered business in a fateful moment of inspiration in 2018.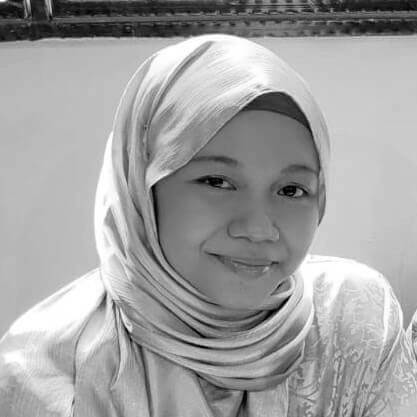 Razinah Aziz
Operations Manager
Razinah has over 10 years experience in HR overseeing employees across all organisational levels. She has helped organisations roll out new initiatives, build internal and external relationships, and foster environments that encourage open communication. 
In 2020, Razinah put her HR skills to the test in a startup environment. As a member of Etymon's pioneer copywriting agency team, Razinah found herself working across all finance and administrative matters. Following her successful stint, Razinah has since assumed her new position as operations manager, forming one-half of Etymon's bridge between clients and creatives. By tapping into her multifaceted skills and experience, Razinah is able to calm the chaos and bring all parties onto the same page with ease.
Razinah holds a Diploma in Business Management (Human Resources) from Singapore's Nanyang Polytechnic and a Bachelor's Degree in Human Resources Management & Personnel Administration from Murdoch University.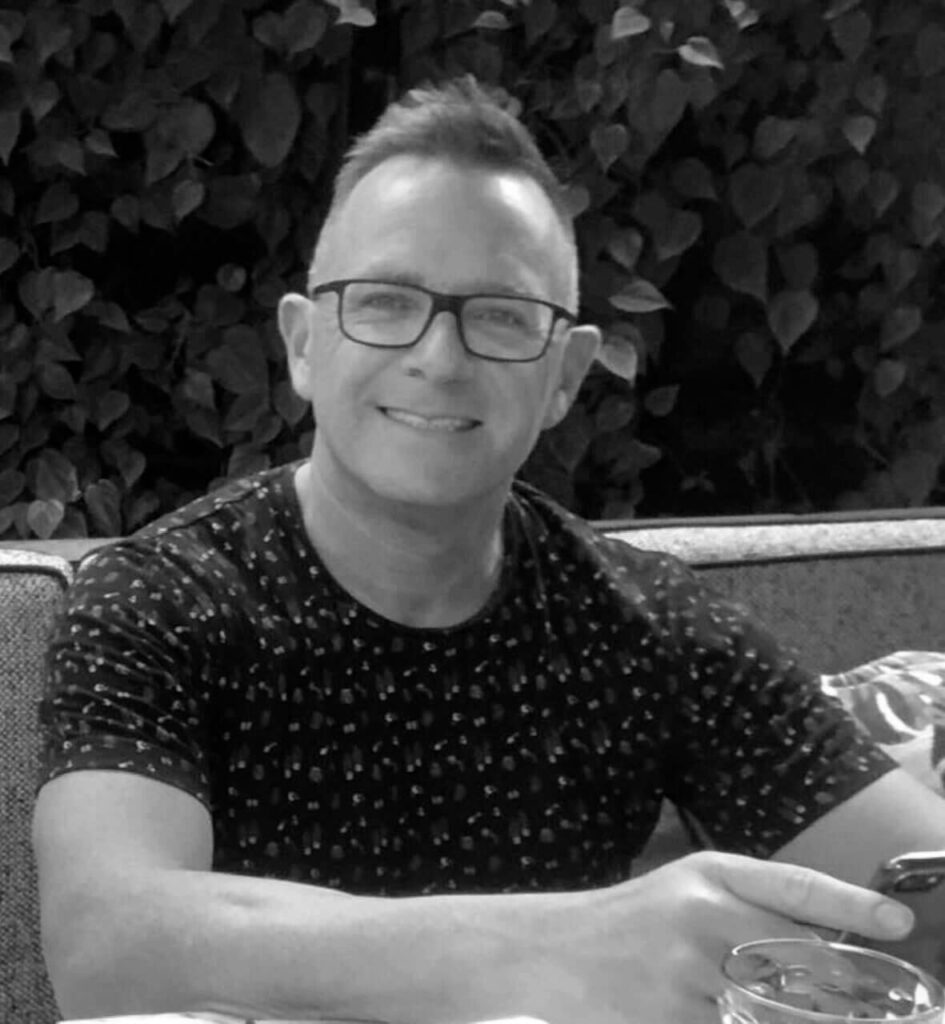 Luke Joyce
Business Development & Account Manager
Luke has over two decades of experience working in marketing and communication roles for leading banks, telecoms, startups, and nonprofits across Australia and Singapore including STASH NextGen, Standard Chartered Bank, and Optus (a Singtel owned subsidiary).
Having led both B2B and B2C projects at a local, regional, and global scale, Luke is highly adept at managing projects and employing strategies to ensure that project goals are met and that all parties receive actionable takeaways. As the crucial second-half of Etymon's bridge between creatives and clients, Luke is comfortable with managing large portfolios of work and guiding business stakeholders to improve business performance.
Thriving in challenging and fast-paced organisations is just one facet of Luke's capabilities. He is equally passionate about Corporate Social Responsibility and has engaged employees across all organisational levels to participate in community projects across APAC. Moving forward, Luke is seeking to play a role in tech inclusiveness and financial literacy across the region.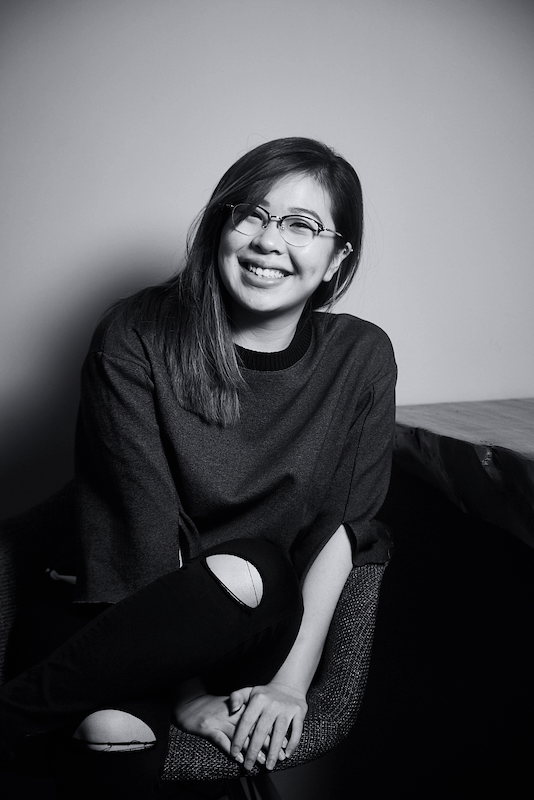 Melissa
Senior Content Writer
Melissa is a B2B content writer who has accumulated a comprehensive body of experience in content writing for Etymon since 2019. 
She has been across social media content, white papers, blogs, and other marketing collateral for tech startups, financial institutions, and multinational corporations such as Mercer, SES, 8×8, and CNBC. Some of Melissa's favourite topics to cover include digital and cloud infrastructure, cybersecurity, AI-powered SaaS, health tech, fintech, e-commerce, ESG financing, employee engagement, and workplace culture.
Graduating from the Singapore Management University with a Double Degree in Economics and Political Science, Melissa has not let her content writing career slow her down in the pursuit for more knowledge. Apart from being a ClickAcademy Asia certified content marketer and Google AdWords Specialist, Melissa is also undergoing a full-stack software engineering bootcamp to stay abreast of industrial trends.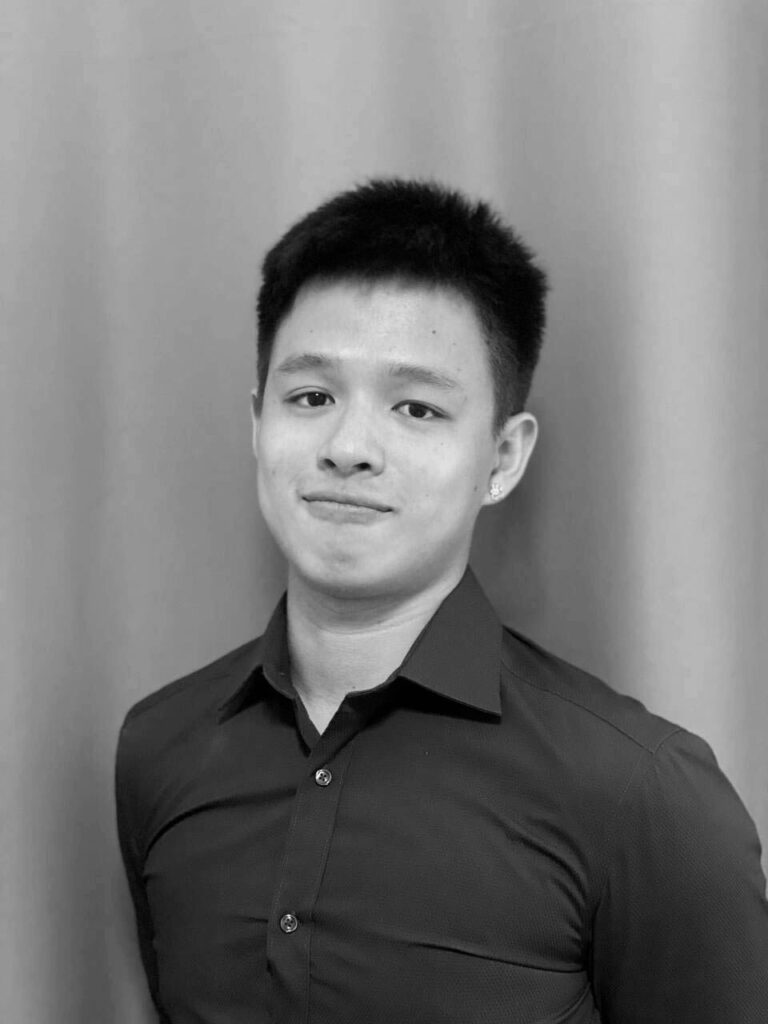 Guo Zhenhao
Tech & B2B Copywriter
Zhenhao first discovered his knack for commercial writing during his marketing internship at a Singapore-based real estate agency startup. From there, he proceeded to provide freelance copywriting services for e-commerce and renovation companies before submitting his first Etymon-commissioned piece in April 2021. 
Since then, Zhenhao has worked closely with a range of clients including government boards, telcos, cybersecurity, and healthtech to produce SEO-optimised content such as blogs, white papers, landing pages, social media content, eDMs, and business proposals. As a copywriter with inherent curiosity, Zhenhao has learned to assist Etymon with WordPress design & development, SEO audits, and graphic design since joining full-time.
Zhenhao holds a Degree in Global Studies from the National University of Singapore, where he double minored in the languages of Japanese and Korean. He has used Korean and Chinese language in professional settings to conduct financial research and translate marketing material into English. 
Etymon Design and Development Team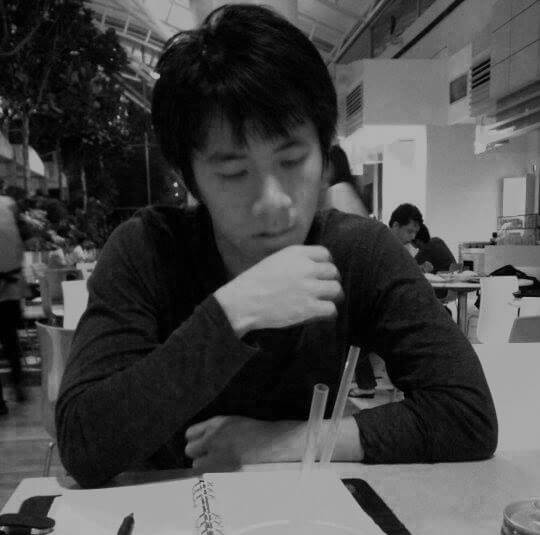 Terence is an experienced website developer and part-time lecturer who teaches game development, web development, and programming related modules at the Singapore Institute of Management and Singapore Polytechnic. Terence landed his first gig as a lecturer in Singapore Polytechnic after graduating as the top student of the school's Diploma in Games Design and Development Programme before completing his Degree in English at the National University of Singapore. 
A full-stack web developer and avid gamer, Terence has been providing IT consultation and technical assistance to Etymon since January 2021 and is a part of the reason why Etymon has maintained top-ranking positions for industry-related keywords over the span of 18 months even without a blog.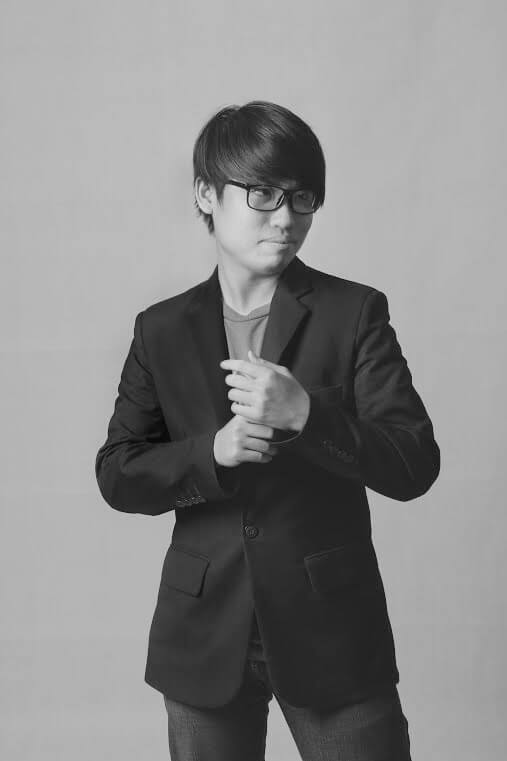 Give him a thought, and he'll draw you the world. Highly skilled at coming up with simple yet engaging design solutions, Zhigang has been continuously relied upon to craft position papers and infographics for governments and multinational corporations.
Beyond B2B reports, Zhigang has worked with branding, print design, as well as both online and offline marketing assets in over 7 years as a graphic designer. Aside from working with local government boards such as Singapore's Action Community for Entrepreneurship (ACE), and multinational corporations such as Coachhub, and 8×8, Zhigang was also the creative director who worked closely with Nicole to come up with Etymon's brand visual identity.
Zhigang graduated with an advanced diploma in Graphic Design from Tunku Abdul Rahman University in Malaysia in 2014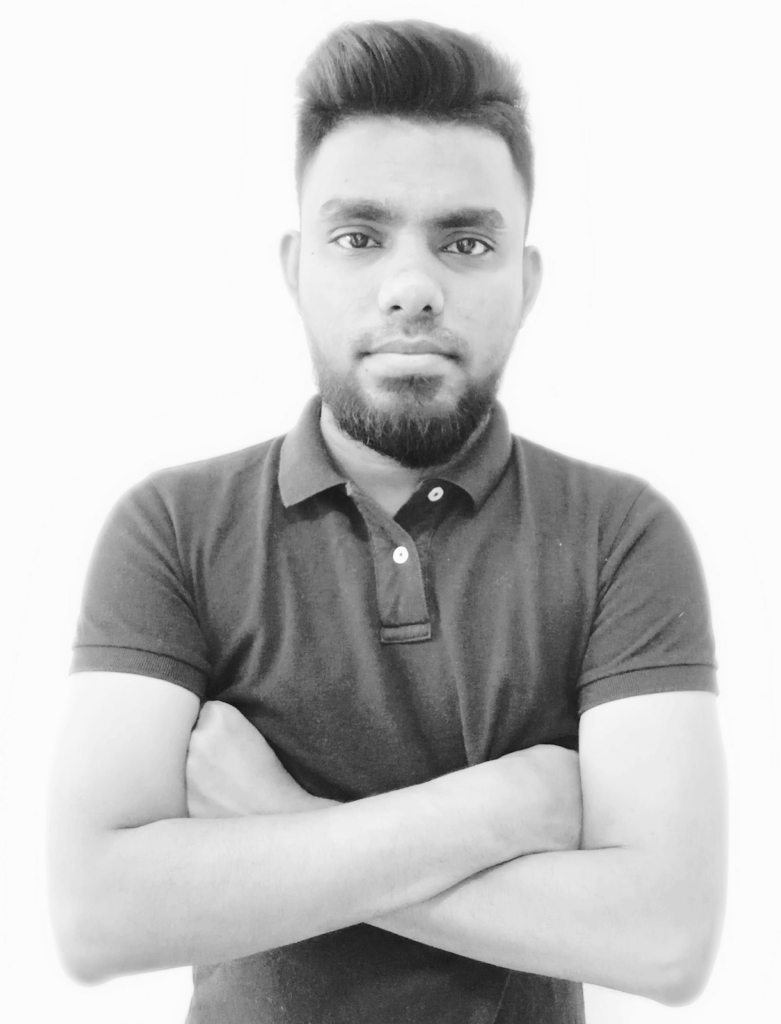 Nantha is a graphic designer who specialises in crafting industry reports and annual reports. He has over 10 years experience in dressing up long-form content such as whitepapers and industry reports for both local SMEs in Singapore and global MNCs including Ansell and LinkedIn.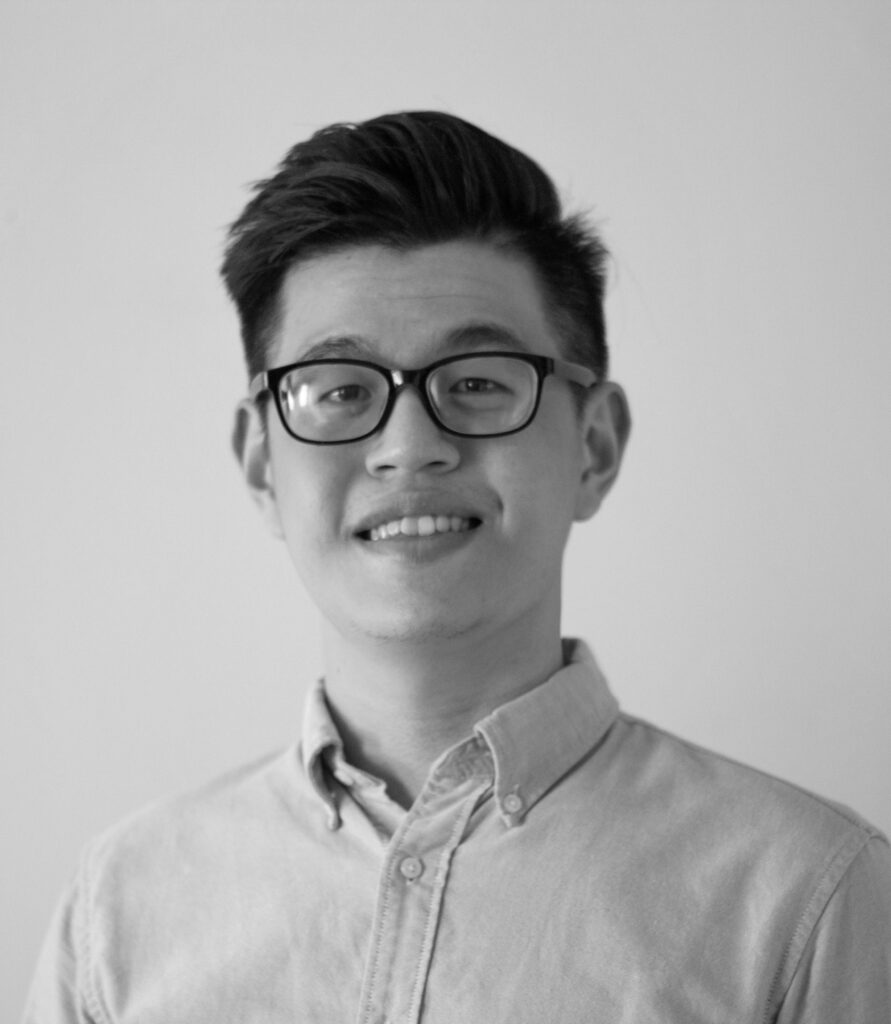 A rising star in the creative world, Desmond has an impressive portfolio that showcases his video production and editing chops accumulated over more than 5 years of working with B2B and tech companies. Desmond holds a Bachelor's Degree in Advertising and Design from University of Sunderland and has worked with Etymon to create animated videos for tech and engineering clients (AiDA and Donaldson) as well as Etymon's brand video.