Digital Website Writing Services for Mercer
What website copywriting services did Etymon provide?
Mercer wanted fresh landing pages that aligned with their mission to redefine work and reflected their commitment towards building brighter futures for both companies and employees. Etymon was tasked with writing and updating web content that welcomed clients to learn more about their training programmes, remuneration packages, and investment portfolios.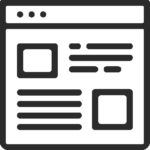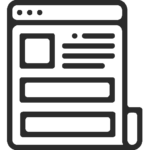 Who is Mercer?
Mercer is an international consulting firm that has helped businesses build healthier and more sustainable futures for their clients, colleagues, and communities for over seven decades. They have 25,000 employees based in 43 countries, with clients from 130 markets worldwide.
The web copywriting style
Our main objective was to detangle the topics of investment, employee engagement, and diversity & inclusion so that Mercer's C-suite executive clients could walk away with two things: Insights on how these metrics affect their bottom lines and actionables to help them reach their goals. Besides weaving SEO keywords into digestible website copy, our content writers also sprinkled in elements of UX copywriting to encourage readers to interact with links and CTA buttons.
Conversational writing
20%
Every tech geek needs a 

word

geek

®
More in details of our website copywriting…

Nobody likes to read blocks of text. That's why we made strategic use of white space throughout the content to help statistics stand out and let readers grasp the message quicker. Statistics were specially curated to provide credibility and pique the reader's interest.

While Etymon's copywriters are trained to avoid gender-biased language, using gender-neutral pronouns (they/them) and vocabulary (workforce instead of manpower) was especially crucial to align content with Mercer's mission on inequality and inclusivity.

Employee engagement and ESG were hot topics when Mercer engaged us. Our copywriters made every word count by navigating around buzzwords while still sticking to SEO principles and targets to ensure the best organic search and engagement results. 
The results of our website copywriting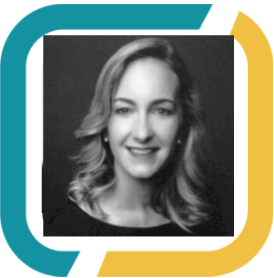 We engaged Etymon to support us with editing and design of an important Position Paper – one that articulates the viewpoints and feedback of ecosystem stakeholders, and provides actionable recommendations to the Singapore Government on addressing gaps, challenges and future needs.
What we liked most about working with Etymon was that they were not only able to put themselves in our shoes and see things from our perspective, they also incorporated the interests of our stakeholders. We were impressed with their responsiveness, their ability to understand the nuances of our project, and the way they write, in a tone that is officious yet engaging and conversational. Beyond delivering the goods on time (with a short lead time), they added value significantly to our final report. We found the Etymon team to be professional, open to feedback, and a pleasure to work with.
Julia Hogendorfer, Chief Marketing Officer, Mercer IMETA
Experience the Etymon effect
Speak to us if you'd like to:
Tighten your web content for consistency

Refresh your company's brand story

Get an organic traffic boost through an SEO makeover